ABOUT PORT OF HIMEJI HOME > About Port of Himeji > Each Area
Entire View of the Port of Himeji
The Port of Himeji is located in the eastern part of the Seto Inland Sea, almost in the center of the Harimanada, and is an international hub in an area of approximately 18 km from east to west off the coast of Himeji City and Tatsuno City.
It is the core port of the Harima Industrial Area, and significantly contributes to the development of the local economy as a logistics base not only in the Harima region but also in Hyogo Prefecture.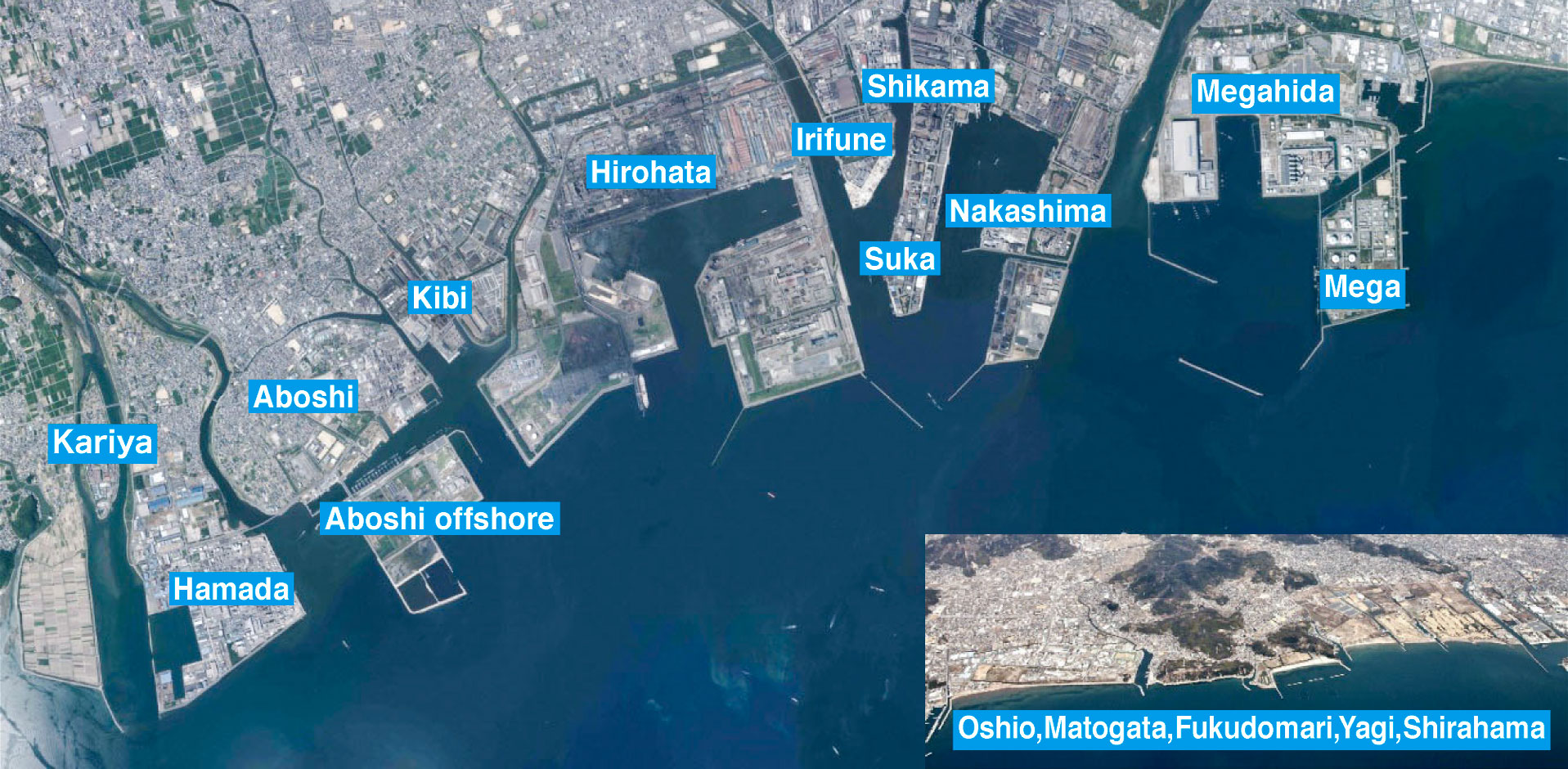 1

Oshio, Matogata, Fukudomari, Yagi, Shirahama

It is an area with a wonderful natural coast and popular with the people of Hyogo Prefecture who can enjoy various things throughout the year, for example, clam digging, swimming and fishing.
The Fukudomari area is widely used as a place for marine recreation, such as Fukudomari Marine Belt leveraged with an artificial beach by the marine environment improvement project and the yacht harbor in the Yagi Port area.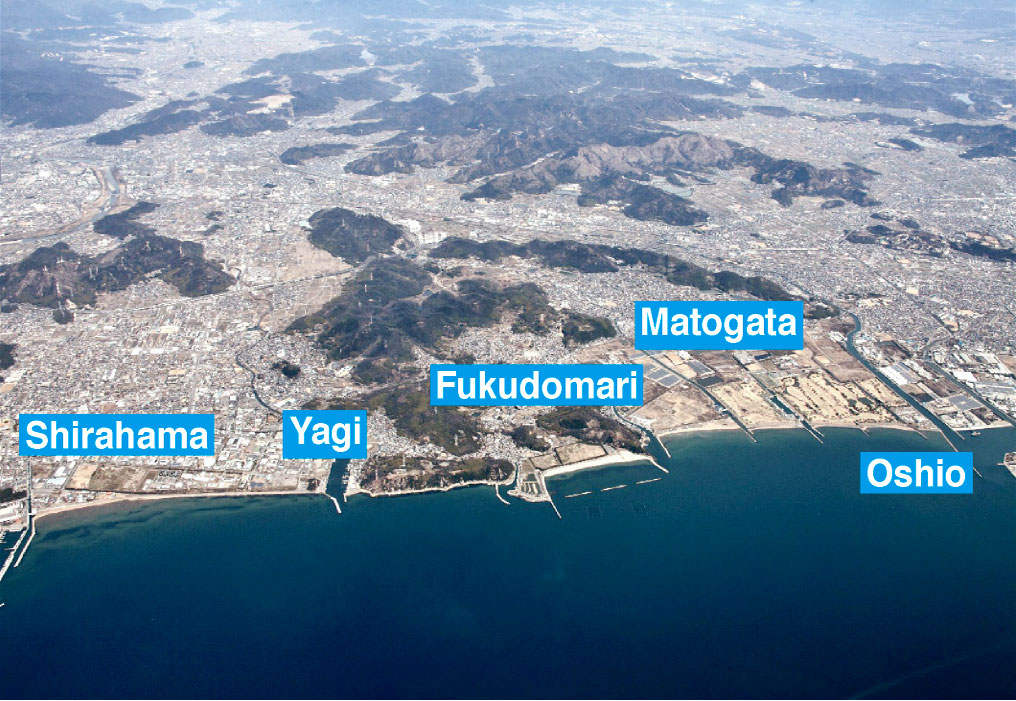 2

Megahida, Mega

An LNG (liquefied natural gas) base is located in the Mega area. As an energy supply base for thermal power generation and city gas, it supplies in Hyogo Prefecture and in the Kinki region, playing an important role as a port that supports the local economy, industry, and life.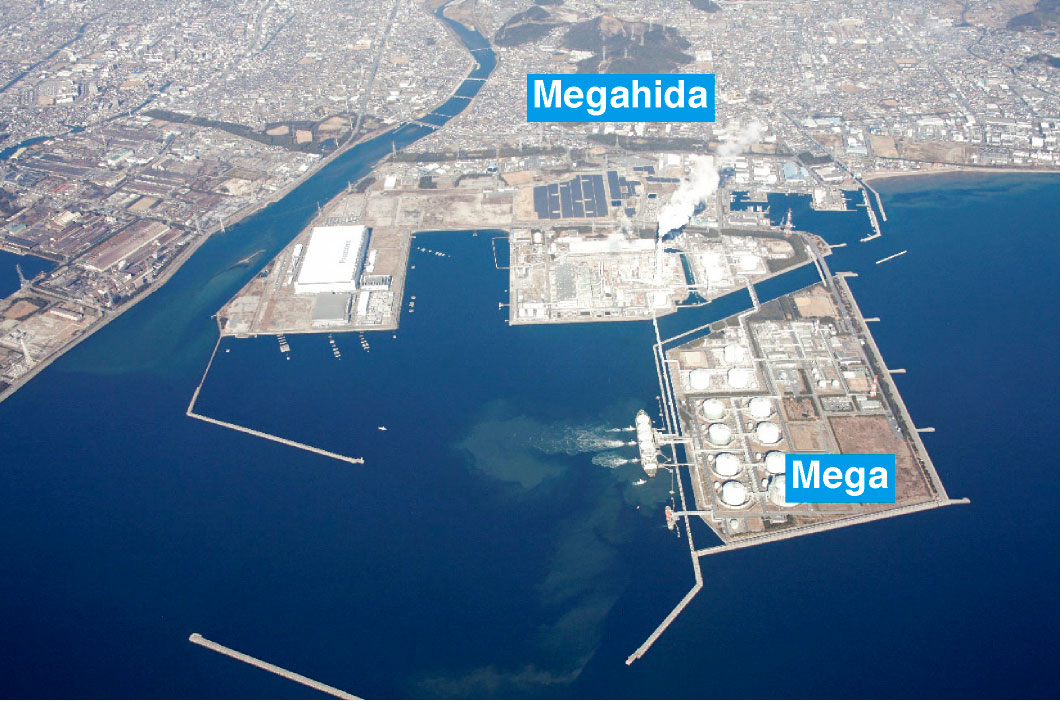 3

Suka, Shikama, Nakashima, Irifune

The Suka/Shikama area handles public cargo of foreign and domestic trade as a base of general cargo and exchange, and also serves as a passenger ship terminal connecting the Ieshima Islands and Shodoshima. The area plays a core role in management operation of the port such as the Port of Himeji Administration Office, customs, Immigration Services Bureau, Himeji Coast Guard Headquarters.

We plan to improve convenience and comfort by integrating passenger ship terminal functions and reorganizing for effective arrangement of cargo and passengers based on the Port of Himeji Passenger Ship Terminal Area Renewal Basic Plan formulated in March 2018.
Multipurpose crane is installed on public wharves to handle metal ore and coke in the Nakashima area as a bulk carrier base, and construction materials such as sand and gravel are handled in the Irifune area.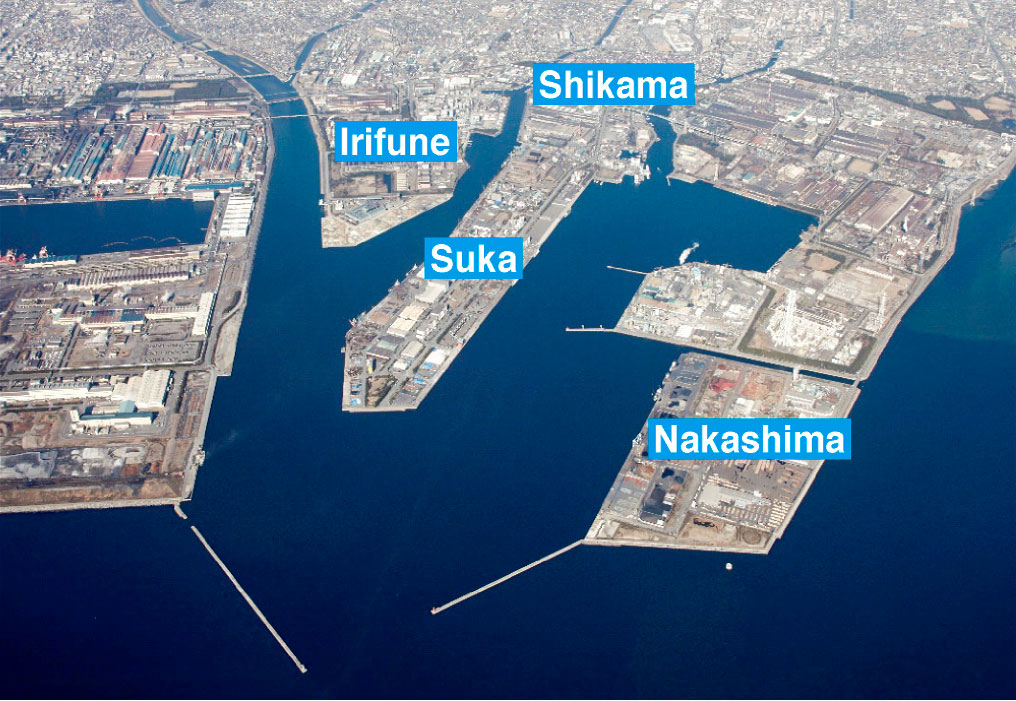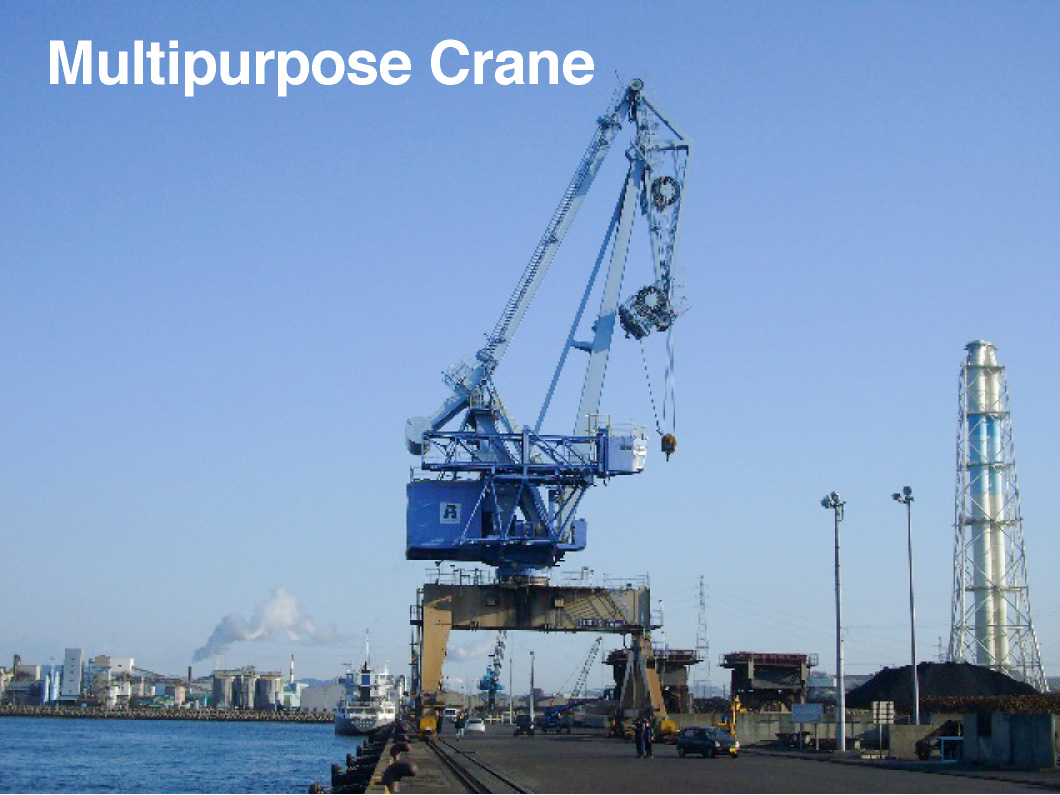 4

Kibi, Hirohata

In the Kibi area, steel materials and scrap are handled by steel-related companies.
In the Hirohata area, as a base for container cargo and bulk cargo, gantry crane that support containers and bulk cargo are installed on the 14-meter-deep piers.
There are also steel-related companies that handle coal and steel.
The Hirohata area is designated as a priority maintenance area of recycle port.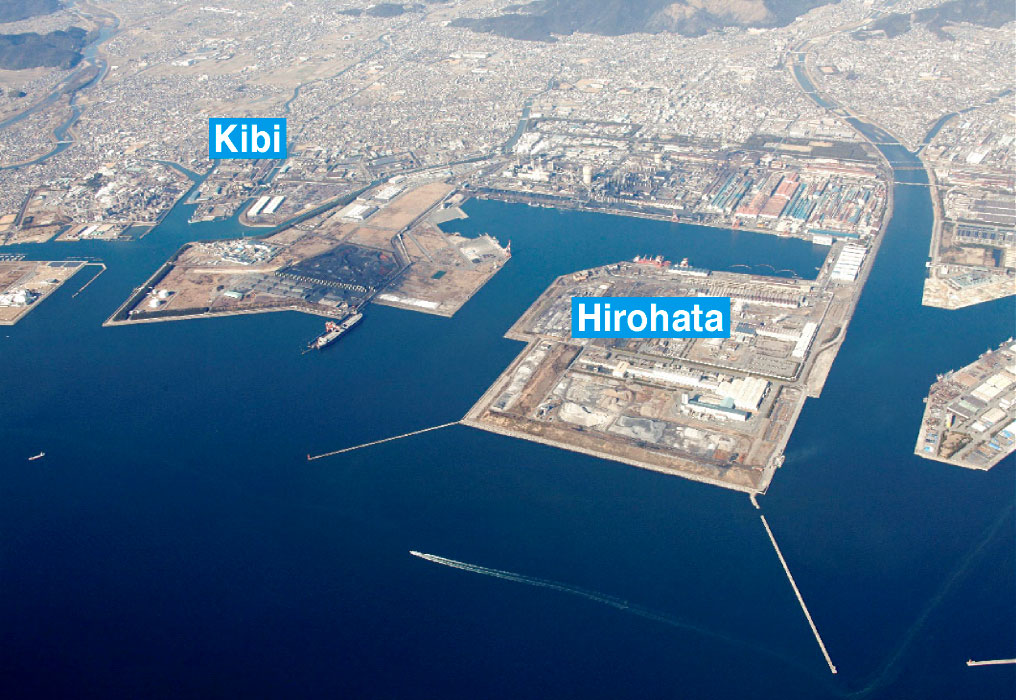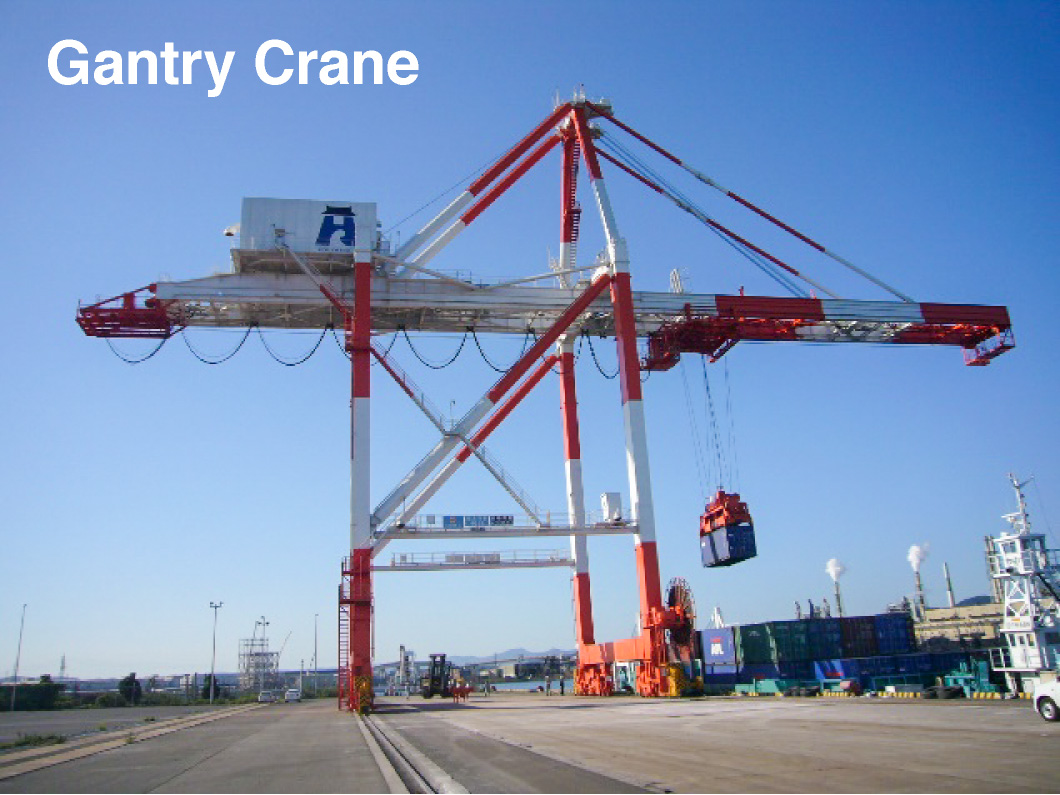 5

Aboshi, Aboshi offshore

In the Aboshi area, container cargo is handled as efforts for modal shift made by chemical companies. In addition, Aboshi Nagisa Park, which matches waterfront, is developed.
The Aboshi offshore area has an Aboshi Boat Park. In addition, a landfill project is implemented that uses dredged soil from Himeji Port and other places.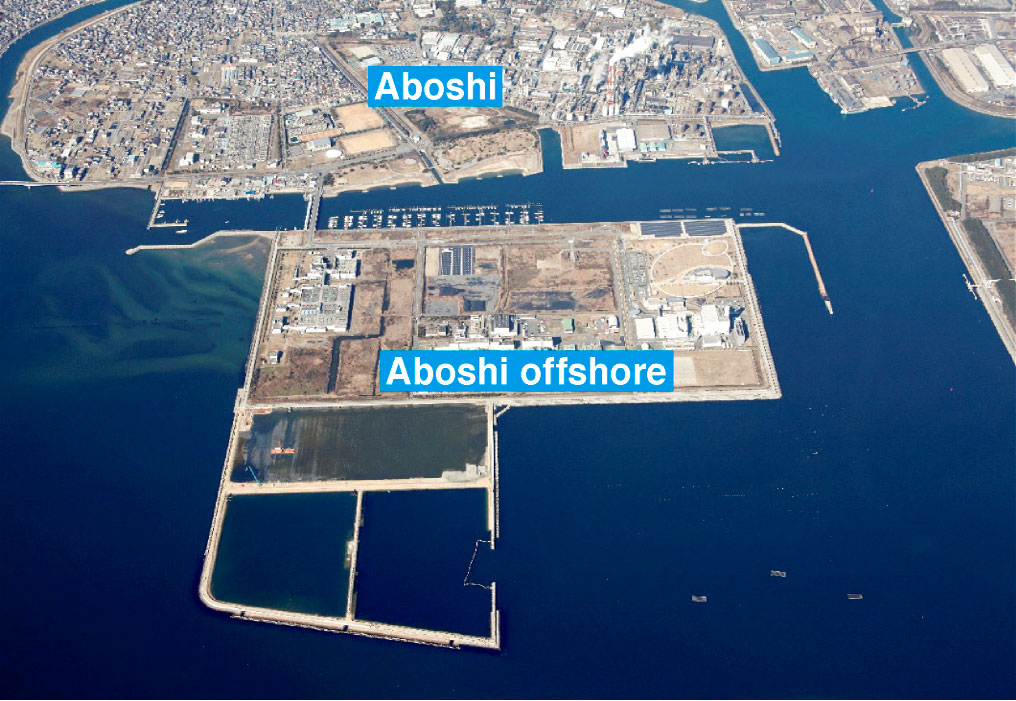 6

Hamada, Kariya

The Hamada area was developed as a timber port in the mid-1970s, and timber-related companies and chemical-related companies are located nearby. Along with changes in timber demand, an effective use of water-logging timber yard has become a challenge. The area is expected to grow further as
a base for coastal feeder containerships.